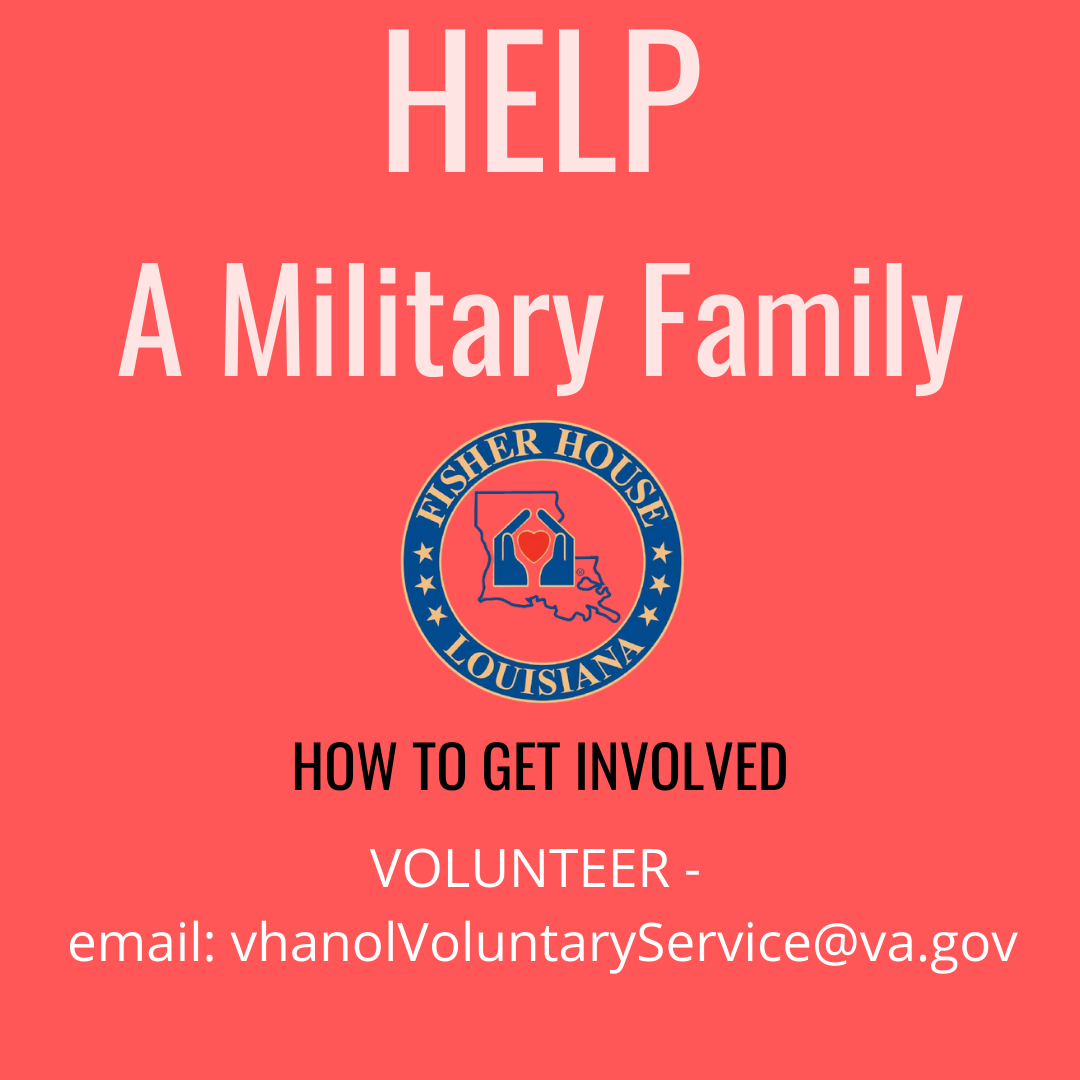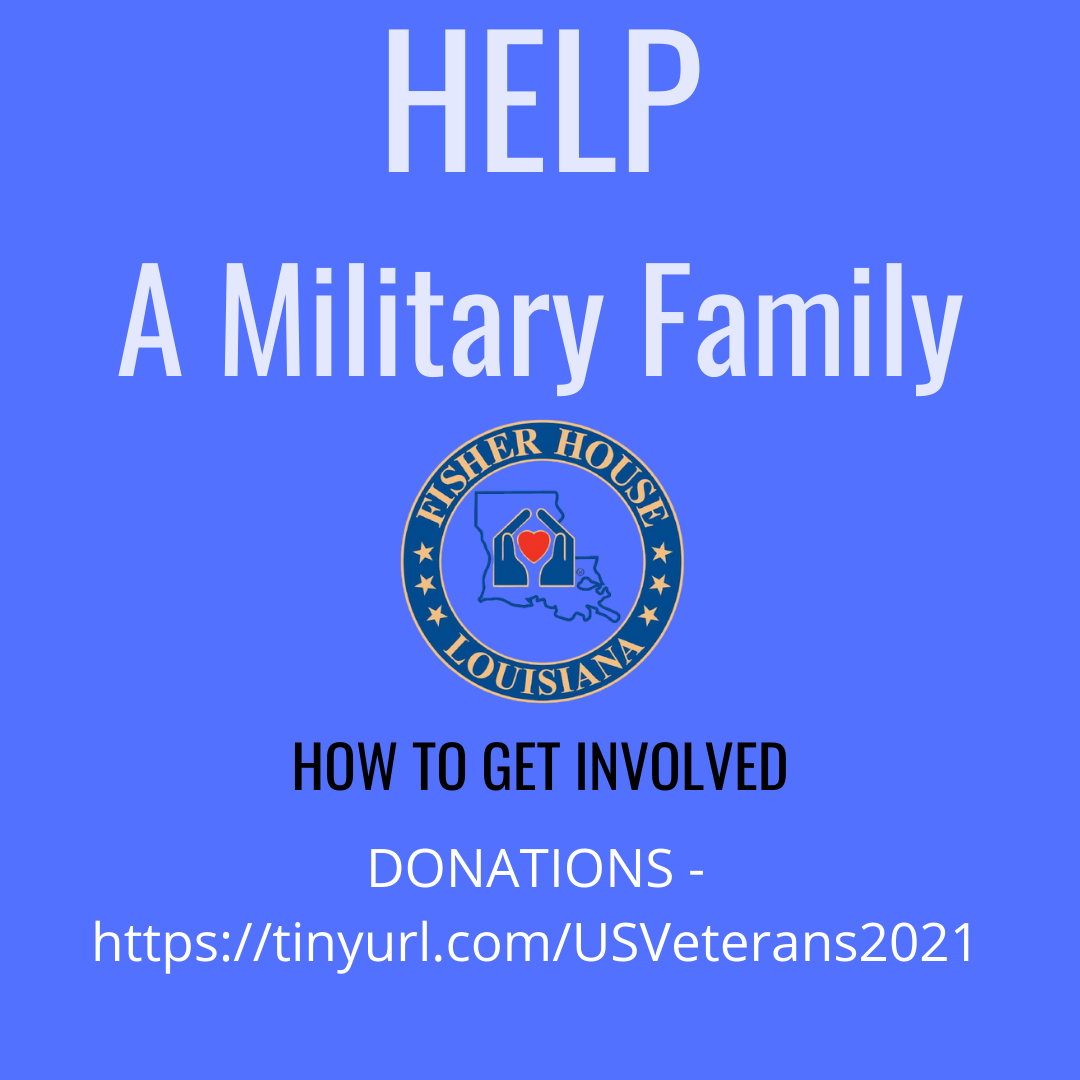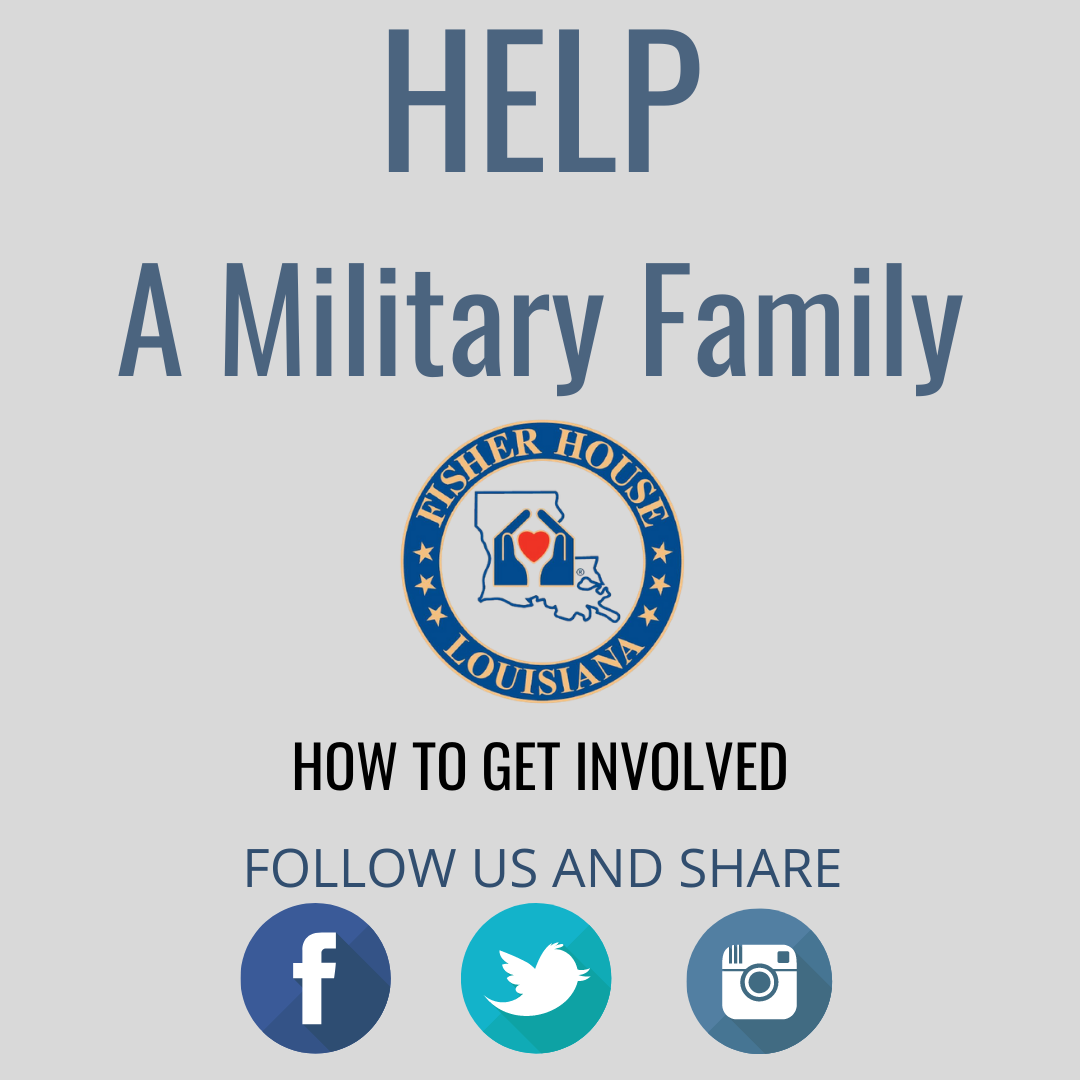 The Fisher House of Louisiana is open and happy to serve the ones who have served their country. Like many who have answered the call we too are looking for good men and women to volunteer at the Fisher House.
If you are able and interested in pitching in to serve the military families that we hold dear please send an email to –
And we thank you in advance!